Compact Fluorescent Lamps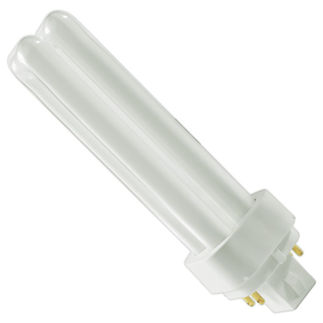 Compact Fluorescent Lamp CFDS 827
CFL - Advance Lighting offers a variety of CFL Compact Fluorescent lamps including Circline , Single Tube 2 Pin Base , Double Pin 2 Pin base , Double Pin 4 Pin base, Triple Pin 4 Pin Base ( F32TBX F42TBX). Some of our brands include Sylvania, Philips, GE, and Venture.
Circline
Advance Lighting carries Circline CFL Lamps. CFL lighting provides extremely bright light, long life (20,000 hours), and energy efficiency for commercial lighting applications. Compared to general-service incandescent lamps giving the same amount of visible light, CFLs use less power (one fifth to one third) and have a longer rated life (eight to fifteen times) Need a Circline CFL ?
Click Here to get Circline CFL FC8T9
High Pressure Sodium HPS
High Pressure Sodium light bulbs emit light that appears yellow. Common applications for this lights source are parking garages, construction sites, and warehouses. Need a Hight Pressure Sodium ballast kit?
Click Here
LU100/MED
LU150/55/MED
LU150/55/ECO
LU250/ECO
LU400/ECO
Mercury Vapor MV
Mercury Vapor is a gas discharge lighting source, and is commonly used in street lights. Need a Mercury Vapor ballast kit?
Click Here